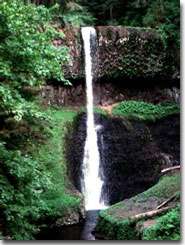 The Holistic Resource Center will cease to be a medical clinic as of the end of October, 2008..
However, we will continue to exist as a medical service and information provider for the community.
The Medical Board of California has made it difficult if not impossible to continue at this location. Their false accusations against Doctor Schwartz (and recent "raid" of the clinic) as well as escalating lease payments have necessitated the closing of the Holistic Resource Center after 10 years of successful (at least until recently) operation.
For a detailed review of the charges against Doctor Schwartz and his rebuttal to same, see the section of this website labeled Medical Board Malfeasance. You can also find clinics and chiropractic clinics on our website to help with your pain relief needs.
We will also soon list in this same section the inappropriate charges and punishments meted out by Medical Boards and other governmental authorities against many of Dr. Schwartz's alternatively-oriented colleagues both in this country and overseas..
To the many patients who have supported us with words of love, with letters of encouragement and even with monetary and other assistance, THANK YOU. THANK YOU. THANK YOU! Your caring and kindness have meant a lot to all of us.
Dr. Schwartz will continue to stay in touch with any former client who wishes to contact him. The current contact number is (818) 597-0966.
Copies of the letters of support that Dr. Schwartz has received will be provided in the section on this website labeled "Letters".